As Haiti disappears from our TV screens and our attention returns to
domestic issues, the people of Haiti are now in even greater peril as
the rains begin threatening a public health disaster. But the people
of Haiti are not just standing in the rain waiting to be rescued. They
are organizing, both in the U.S. and in Haiti, where over 50 grassroots groups met in Port Au Prince to demand input into the future of Haitian reconstruction, and the issues of women and children are front and center.
Lisa Dettmer talks to well known Haitian American author
Edwidge Danticat
about how the Haitian American community is responding to the Earth quake in Haiti, and with Beverly Bell, editor of "
Walking on Fire: Haitian Women's Stories of Survival and Resistance
," about the grass roots movements organizing in
Haiti and creating a new paradigm for Haiti's future. Beverly is the coordinator of the organization
Other Worlds Are Possible
.
Download
or listen here: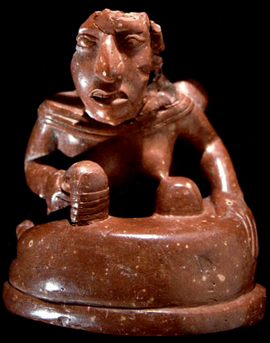 Kate Raphael talks with
Max Dashu
, founder of the
Suppr
essed Histories Archives
, about her 40 years of groundbreaking work on women's power and contributions to many cultures. Orthodox history says men have always dominated women, but Max Dashu says otherwise. Hear about the evidence she has unearthed over the last 40 years.
Download
or Listen:
Listen
to the full show.