Women's Magazine this Monday, December 5 is just going to be super-fun. No heavy stuff.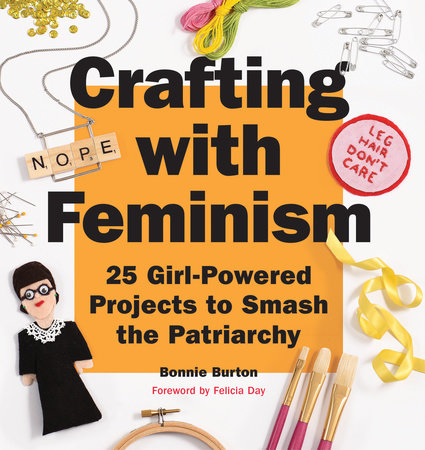 I talk with
Bonnie Burton
about
Crafting With Feminism
. Tampons with sequins, Ruth Bader Ginsburg finger puppets - you can't beat it. And find out what a huggable uterus pillow is. Just in time for the holidays, surprise all your friends with vagina tree ornaments, NOPE necklaces or other hand-made rad gifts. Find the book at your favorite bookstore or library.
Listen now
or
Get MP3
. 28:48 min
Plus find out whether it's really darkest before the dawn and hear some upbeat music.
No more doldrums! Time to pick it up.
Click
here
to listen to the entire show. 59:50 min
Also on today's show:
AJ Baker and ENTANGLEMENT