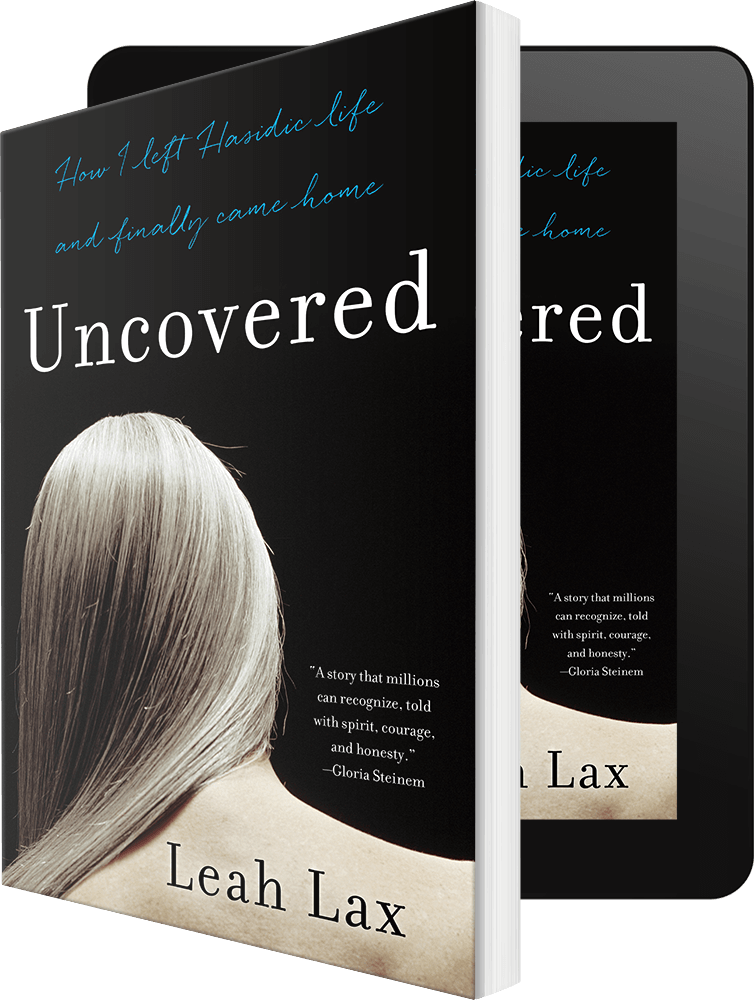 .
We speak with
Leah Lax
, author of the memoir Uncovered: How I left Hasidic life and finally came home. Lax's memoir of her life as a closeted lesbian, wife, and mother of seven among the ultra-Orthodox Lubavitcher Hasidim, has resonated with people from every religious tradition, and helped to start a secret network for queer Hasidim. She's currently collaborating on an opera based on the memoir, which was selected by both Redbook and Good Housekeeping magazines as one of the 2015 Best Books by Women.
Listen now or
Get MP3
. 23:35 min
Lax will be reading from Uncovered this Wednesday, July 13 at 6 PM at Book Passage in the San Francisco Ferry Building.
Click here to listen to entire show. 59:50 min.
Also on today's show:
Homeless women veteran stories take the stage‏
Women's Calendar