Author Sheila Bapat on domestic worker organizing in the U.S.
When U.S. labor protections were being created in the 1930s, domestic workers, who were overwhelmingly African American, were specifically excluded as a concession to southern Democrats. Today, the women who do domestic worker are largely immigrants, and while they have won some rights, still face harsh conditions with little recourse. But in recent years, domestic worker organizing has been one of the most successful labor movements in the country.
Sheila Bapat
, author of
Part of the Family? Nannies, Housekeepers, Caregivers, and the Battle for Domestic Workers' Rights
, talks with Preeti Shekar.
Sheila Bapat is an attorney and writer covering economic and gender justice. Her work has appeared in Jacobin, Salon, Reuters, Slate, Alternet, Truthout, the University of Pennsylvania Journal of Labor and Employment Law, PolicyMatters, and the Center for Women Policy Studies' series, "Reproductive Laws for the 21st Century." Sheila holds a JD from the University of Pennsylvania School of Law.
Listen now or
Get MP3
. 20:48 min.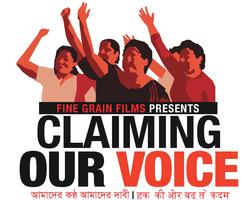 Sunday September 7, 2014, 3-5p
Claiming our Voice: South Asian Domestic Worker Organizing
Held at Oakstop Coworking, 1721 Broadway, Suite 201, Oakland, CA 94612
Hosted by ASATA (Alliance of South Asians Taking Action) and Re-imagine RPE
Special Guest: Sheila Bapat, author of "Part of the Family?," a book about domestic workers' rights, Panel moderated by Preeti Mangala Shekar. For tickets and more info go to
Claiming Our Voice
.
Click
here
to listen to entire program. 59:50 min.
Also on today's show:
Drop the Charges on Rasmea Odeh