MIGRITUDE: Tara Dorabji talks with Shailja Patel, whose one-woman show Migritude, is now a book published by Kaya Press, which celebrates its 20th anniversary this week with a reading at City Lights.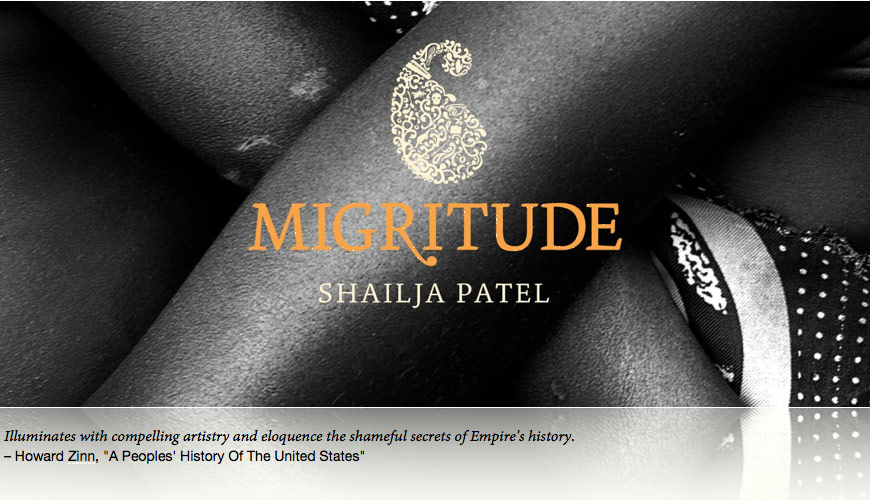 Patel talks about the saris that her mother gave her and how that inspired her to write
Migritude
. She used these saris to weave a story about the women who migrate from India to East Africa. Patel has performed her show imany places around the world. Shailja will read from her book at
City Lights
20th anniversary celebration on Thursday, April 17, 2014, 7:00 p.m., City Lights Bookstore. 261 Columbus Avenue, San Francisco. The reading will be followed by tiger-themed party at
Leapo Lounge
in Chinatown.
Listen now:
or
Get MP3
. 18:12 min.
Listen to entire show: Click
here
. 59:50 min.
Also on this show:
THE GERMAN DOCTOR: Kate Raphael talks with filmmaker and novelist Lucia Puenzo, whose film THE GERMAN DOCTOR (WAKOLDA), adapted from her novel, opens next week.
YOU, ME, AND THE FRUIT TREES: Filmmaker and activist Tracey Quezada talks about what's wrong with the criminal justice approach to child sexual assault and what we can do to address this public health problem as a community.