Muslim women, and especially their dress, have become in many ways the symbols of 9/11. Yet we rarely hear the voices of Muslim women. In a panel held on September 11, 2011, five Muslim women speak about their personal experiences and the impact of the events of 2001 on their communities. The panel was organized by
Friends of South Asia
and held in San Francisco.
Speakers
:
Veena Dubal, courtesy
Asian Law Caucus

Veena Dubal
, civil rights activist and attorney, Asian Law Caucus, Staff Attorney, National Security & Civil Rights Program
Fariba Nawa
, an award-winning Afghan-American journalist specializing in immigrant communities in the United States. She lived and reported from Afghanistan from 2002 to 2007, witness to the US-led war against the Taliban and al Qaeda. Her work has appeared in the Sunday Times of London, Newsday, Mother Jones, The Village Voice, The Christian Science Monitor, as well as radio reports for National Public Radio (NPR).
Roshni Rustomjee-Kerns
, Professor Emerita, Sonoma State University. Roshni Rustomji-Kerns was born in India and educated in India, Pakistan, Lebanon, Mexico, and the United States. Her short stories have been included in the anthologies
Our Feet Walk the Sky: Women of the South Asian Diaspora
,
Her Mother's Ashes and Other Stories
, and
Contours of the Heart: South Asians Map North America
(1996). She is the coeditor of
Blood into Ink: South Asian and Middle Eastern Women Write War
(Westview, 1994).
Dr. Maheen Mausoof Adamson
, Director of Research, War Related Illness and Injury Study Center, VA Palo Alto. Her current research is on trauma related changes in veterans and includes post deployment health complaints from recent wars in Iraq and Afghanistan.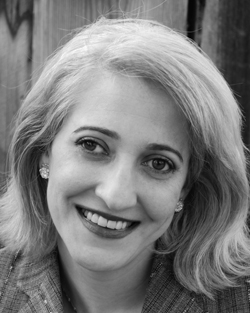 Fariba Nawa says people always
tell her "You don't look Afghan"


Yasmin Qureshi
, is a bay area human rights activist involved in social justice movements in South Asia and Palestine. She works with the Culture and Conflict Forum in the South Bay. Originally from India she continues to work with women artisans in Lucknow, Aligarh and Delhi, helping them with income generation schemes. Her articles have been published by CounterPunch, Z communication and electronic intifada.

Sharon Sobotta
, Director, Women's Resource Center, St Mary's College, journalist, educator and world traveler. Her expertise is on documenting everyday struggles and societal impact of xenophobia, Islamophobia, racism and sexism. She's the author of
The Journey of Life: 100 Lessons from Around the World
. Sharon is a reporter for Pacifica News and producer for Women's Magazine.
Listen now
or
Get MP3