Today we look at the damage that tolerating misogyny and gender violence does to progressive movements; and we find out what a Brazilian feminist has to say about President Dilma Rousseff, "The most powerful woman in the world." Plus "
Budrus
," an inspiring story of nonviolent resistance and women's leadership opens this week; and the women's community calendar has lots of great events.
Listen to full show
.
The allegations of sexual abuse against WikiLeaks founder Julian Assange should be a wake-up call for the left. Why are misogyny and gender violence so often what's there for the taking when state forces are looking for a wedge to drive in progressive movements? Kate Raphael discusses how gender violence is tolerated and perpetuated by progressive movements, and what feminists can do to challenge them, with writer and community organizer
Courtney Desiree Morris
. Courtney is the author of the article, "
Why Misogynists Make Great Informants
," published last spring in
make/shift
. She is a doctoral candidate in the African Diaspora Program in Social Anthropology at the University of Texas.
Listen now:
Get
MP3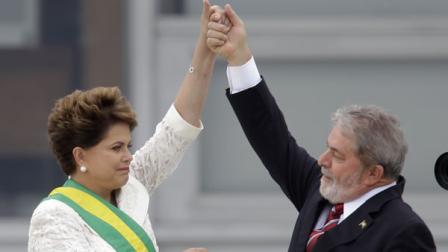 Last week,
Dilma Rousseff
was sworn in as Brazil's first woman president, and she's been called the most powerful woman in the world. What do Brazilian feminists expect from her?
Cecilia Sardenberg
, professor of Women's and Gender Studies at the Universidade Federal de Bahia in Salvador, Brazil, speaks with Kate Raphael.
Listen now:
Get
MP3
Listen to entire show
.